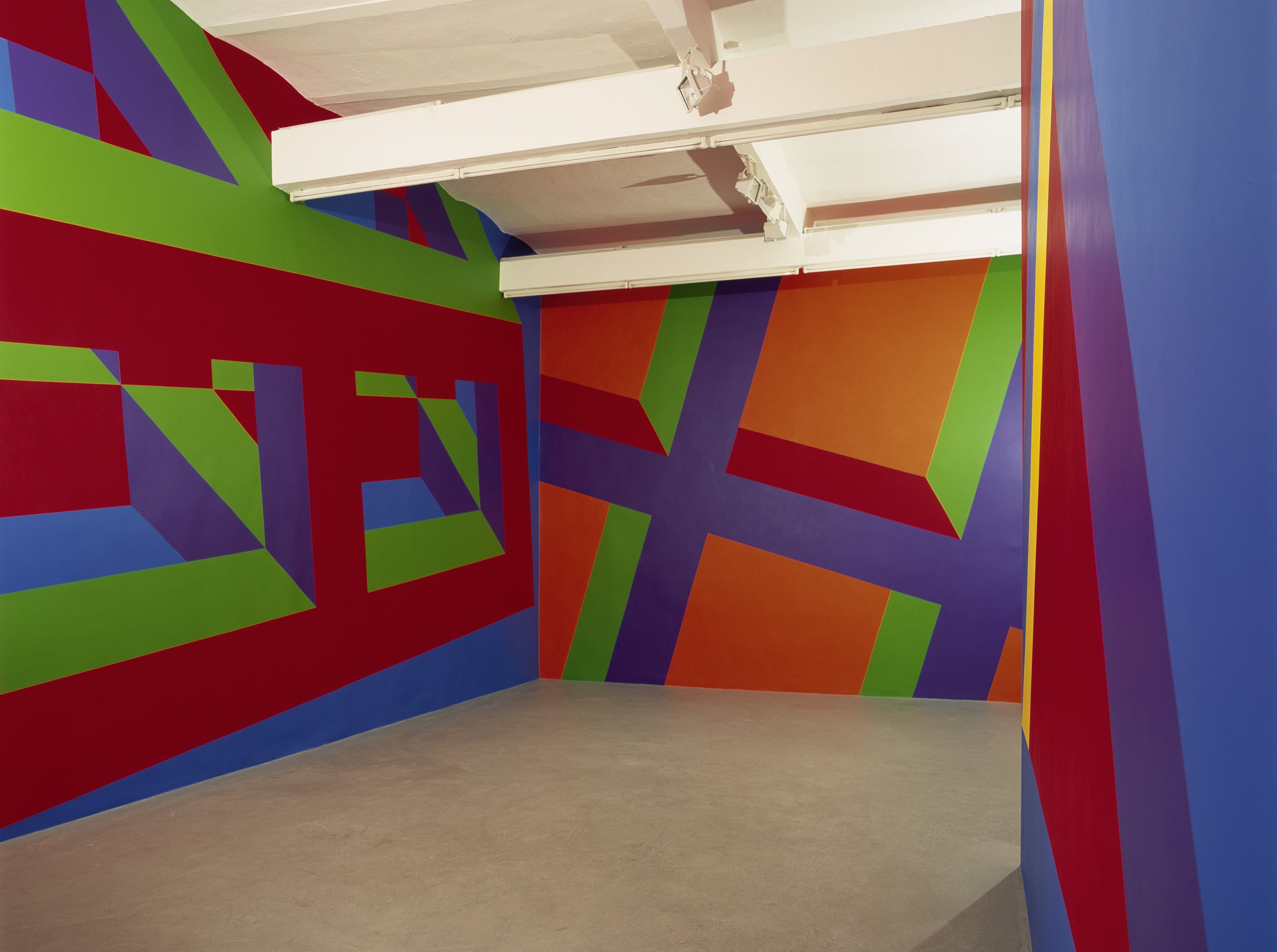 Sfeir-Semler Gallery, Hamburg, 2002
 
Sol LeWitt, who was born in Connecticut in 1928 and died 2007. In the catalog for his 1978 retrospective at New York's Museum of Modern Art, Bernice Rose, Curator of Drawings, says that his innovative work drawing directly on walls "was as important for drawing as Pollock's use of the drip technique had been for painting in the 1950s."

Although he has worked extensively in drawing and printmaking, he is usually considered to be primarily a sculptor. LeWitt's most characteristic sculpture works are based on connected open cubes and have titles like "Modular Wall Structure" and "Double Modular Cube." Because he works with modules and systems, and his early wall drawings are based on grids, he is sometimes described as a Minimal artist, but his work, especially his recent work, is usually colorful and often quite complex. It is also optimistic and beautiful.