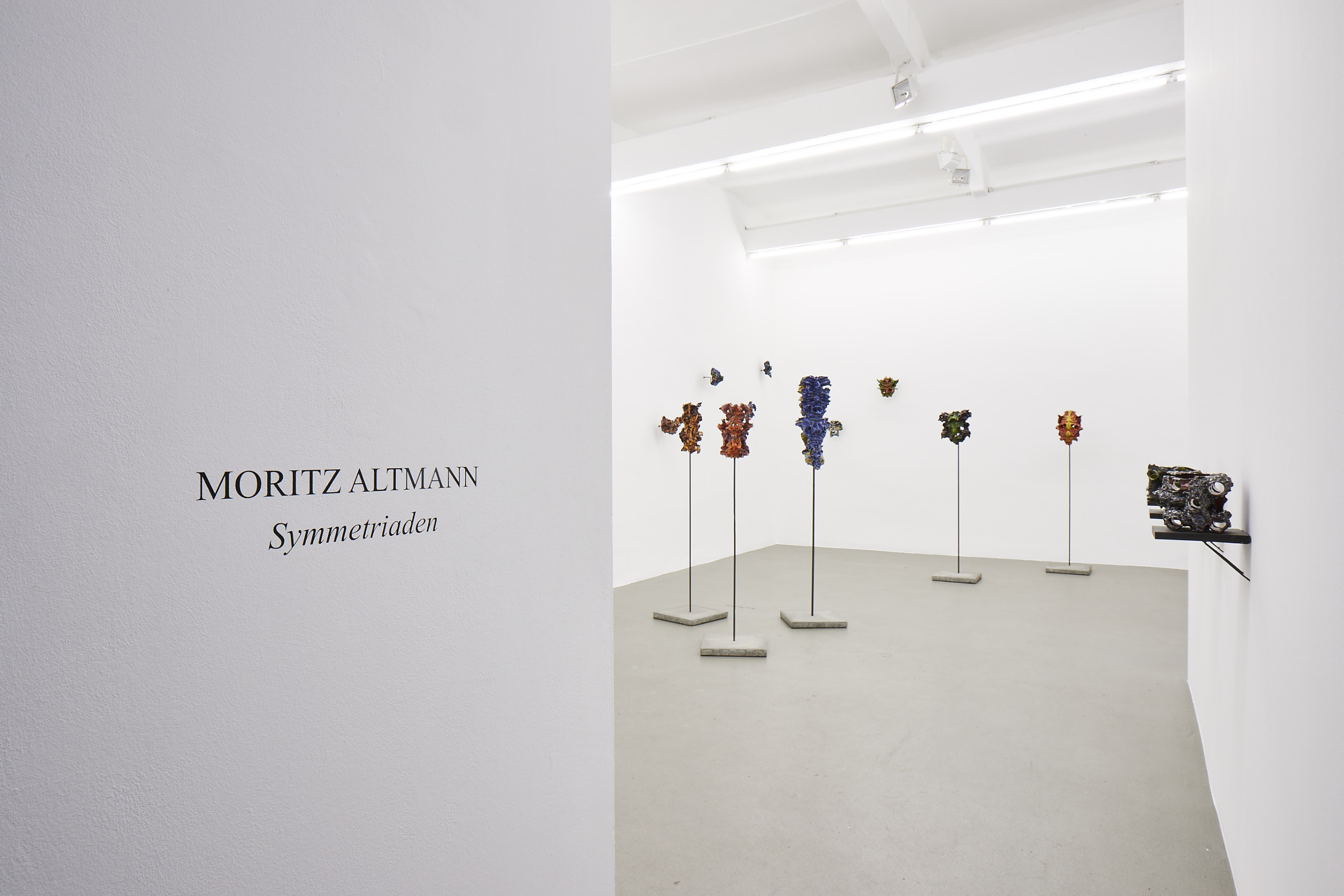 Sfeir-Semler Gallery, 2017
Moritz Altmann (b. 1975, Marburg/Lahn) lives and works in Germany. He studied Fine Arts at the Academy of Fine Arts Munich and the University of Fine Arts Hamburg. In 2010 Altmann was granted a travel bursary by the registered society of "New Art in Hamburg" which supported his residencies in Sevilla and Istanbul.
In Altmanns works, mostly ceramic objects, installations and two-dimensional pieces that are evocative of anatomic models, masks and construction plans for futuristic machines, he debates the limits of artistic creation and archaeology. Altmann has partaken in several exhibitions in Germany, Lebanon and Switzerland.
Selected Exhibitions

2017
Symmetriaden, Galerie Sfeir-Semler, Hamburg
Megacities And The Old Gods, Galerie François Heitsch, Munich
2015
Flat Line, Galerie François Heitsch, Munich
2013
Back to Eartch, Herbert-Gehrisch-Stiftung, Nürnberg
2012
piano nobile, Schloss Agathenburg, Agathenburg, Germany
2011
Moritz Altmann, Neue Kunst in Hamburg, joint winner, Hamburg, Germany
Ifrit, Galerie Sfeir-Semler, Hamburg
 
2008

Sfeir-Semler Gallery
Westwerk, Hamburg
Artificialia, Kunstverein Göttingen, Germany
KFA Gallery, Berlin
Gastspiel, Rüdesheim, Germany
2007
Less Roses, Sfeir-Semler Gallery, Beirut
ECHO, Sfeir-Semler Gallery, Beirut
2006
Kunst an der Börse, Handelskammer Hamburg
Klasse Pia Stadtbäumer, Fährhausstraße 12, Hamburg
Washing Lines and Memory Lines, Galerie Mark Müller, Zurich
2005
Legendae Aureae, SKAM, Hamburg
St.Petersburg-Hamburg, GdHfbK, Hamburg
Almost Perfect Conditions, GdHfbK, Hamburg
Malerei, Produzentengalerie, Hamburg
2004
Kunst in der Börse, Handelskammer Hamburg
2003
Blüh!, Eine Frühjahrsausstellung, Munich
Liaisons Dangereuses, Trottoir, Hamburg
2002
HSK, Heimatsachkunde, Hinterkonti, Hamburg
Beatnix, Künstlerhaus Weidenallee, Hamburg
X-Mess, Eine Weihnachtsausstellung, Munich
2000
Dee Yoiken, Yodel & Lichtbildperformance, Munich