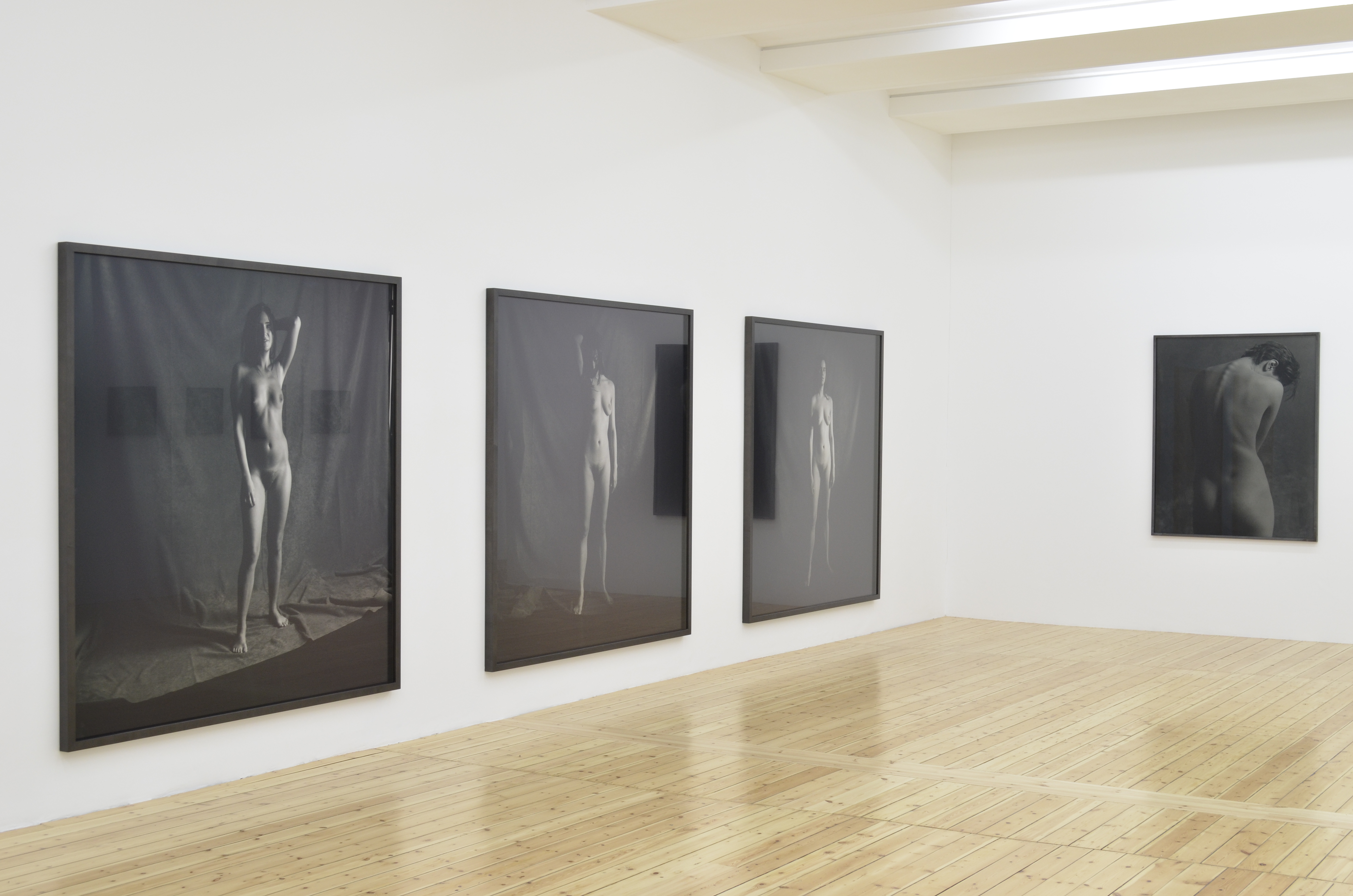 Sfeir-Semler Gallery Hamburg, 2014

Balthasar Burkhard (b. 1944, Bern, Switzerland; d. 2010, Bern, Switzerland) was a Swiss photographer who mainly worked in black and white photography. He printed his own silver prints himself, often in huge dimensions, and framed his images in iron frames behind glass.

He is internationally recognized as an important minimalist artist, with works in several international museums and public collections. He often worked in cycles. His cityscapes, landscapes, or deserts are mostly taken from the bird's-eye-view perspective: photographed from helicopters or atop skyscrapers.

His photographs of megacities such as Tokyo, Mexico City, and Chicago are juxtaposed against expansive sandy desert scenes. In the new cycle "Rio Negro", Balthasar Burkhard worked in the rain forests of the Amazon. In this series, his lens is captured from nature.
 
Selected Solo Exhibitions

2018
Balthasar Burkhard, Fotomuseum Winterthur, Switzerland
2017
Balthasar Burkhard, Museum Folkwang, Essen, Germany

2014

Balthasar Burkhard - in memoriam

, Sfeir-Semler Gallery, Hamburg, Germany

2011
Balthasar Burkhard:voici des fruits, des fleurs, des feuilles et des branches, Musée des Arts Contemporains de la Communauté francaise de Belguiqe, Grand Hornu, Belgum

2008

Balthasar Burkhard, Reconnaissances 1969-2007

, Musée de la ville Strasbourg

2007
Songlines. Balthasar Burkhard, Museum Franz Gertsch, Burgdorf, Switzerland

2006

Balthasar Burkhard.

Two Mountains

, TAM, Tokyo Art Museum, Tokyo, Japan

2004

Balthasar Burkhard.

Omnia,

 Kunstmuseum, Bern, Switzerland




Balthasar Burkhard

, The Fruitmarket Gallery, Edinburgh, UK

2001

Viewpoint 1

, Kirchner Museum, Davos, Switzerland




Voyage

, Kunstmuseum, Thun, Switzerland




Balthasar Burkhard

, Helmhaus, Zurich, Switzerland

1999

Balthasar Burkhard

, Musée de Grenoble, Grenoble, France

1997

Eloge de l'Ombre

, Musée Rath, Geneva, Switzerland

 




Die Schwerkaraft der Berge

, Aargauer Kunsthaus, Aarau, Switzerland; Kunsthalle Krems, Austria

1995

Magasin au foin, Grand-Hornu

, Le Consortium, Dijon, France

Selected Group Exhibitions

2014

Over water.

Photograph and painting from 1800 until today

, Bucerius Kunst Forum, Hamburg, Germany

2013

Flowers & Mushrooms , Museum of Modern Art Salzburg, Austria

CONCRETE - Photography and Architecture, Fotomuseum Winterthur, Switzerland
VUES DÉN HAUT, Center Pompidou-Metz, Metz, France

2011-




2012

Winterwelten

, Aargauer Kunsthaus Aarau, Switzerland




The Art of Deceleration

, Kunstmuseum Wolfsburg, Germany




Von Horizonten - Set 8

, Fotomuseum Winterthur, Switzerland

2009

Dream and Reality

, Zentrum Paul Klee, Bern, Switzerland

2008

Gallery Tschudi, Glarus, Switzerland

2006

Villa Jelmini - the complex of respect

, Kunsthalle, Bern, Switzerland

2005

Useful-sweet-museum.

The photographed animal

, Museum Folkwang, Essen, Germany




Höhenluft.

The Mountain in Swiss Art

, Bunkamura Museum of Art in Tokyo, Japan

2004

Vagues 2. Hommages et digressions

, Musée de Malraux, Le Havre, France




Wolkenbilder

, Aargauer Kunsthaus Aarau, Switzerland

2003

Mémoires du visible

, Musée du Louvre, Paris, France

2002

Wallflowers

, Kunsthaus, Zurich, Switzerland

2001

Trade.

Goods, ways and values in world trade today

, Fotomuseum, Winterthur, Switzerland

2000

Le Désert

, Fondation Cartier pour l'contemporain, Paris, France

1999

Missing link

, Kunstmuseum Bern, Switzerland

1996

Comme un Oiseau

, Fondation Cartier pour l'contemporain, Paris, France